Contact Us Now
for a consultation
Meet Our Friendly Remodeling Projects Team Serving the 11 County Metro Area
The levels of quality and experience you can expect from any remodeling projects company depends upon the professionalism, dedication and knowledge each team member brings. We're focused on only hiring the best, well-trained and well-regarded restoration contractors serving the 11 county metro area.

Our commitment to our interior and exterior specialists will shine through in everything we do for you throughout your remodeling project.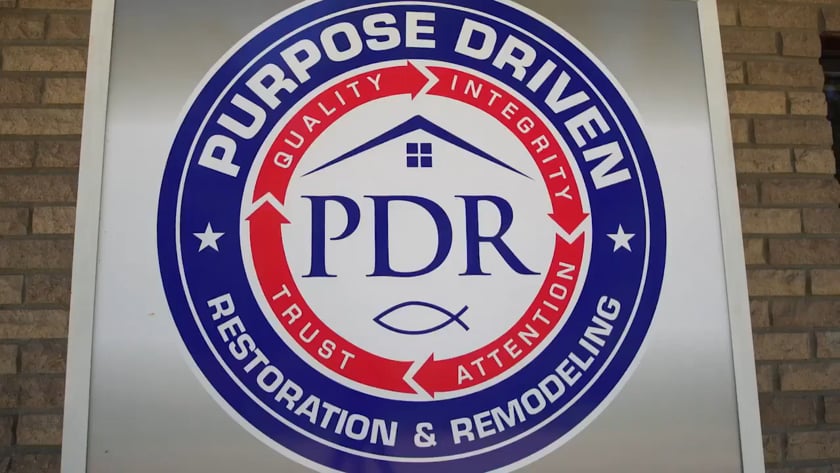 The beginnings of our remodeling projects company
Purpose Driven Restoration was founded by Sean Peters in 2009, after he'd worked for a number of different construction contractors in various fields.
Why did he start our company?
What Sean saw over the years was that many contractors took advantage of their employees, and homeowners, in order to increase their profits. After seeing this, Sean decided to establish a remodeling company that offers real integrity and professional service to customers throughout the 11 county metro area. We now have thousands of satisfied customers and are accredited by the Better Business Bureau. We're also a LP BuildSmart Platinum Level Contractor and Member of the Minnesota Association of Exterior Specialists, to name a few.
Our employees are important to us
We believe that when a restoration contactor values its employees, it shows it values its customers too. Since the beginning, we've been laser-focused on putting together the best team of interior and exterior specialists to serve our clients. To do that, we thoroughly vet the contractors we hire and provide them with the proper training, tools and skills they need to deliver great results on every one of our remodeling jobs.
We're a close knit team of home remodeling contractors
Sean Peters
He has worked in the sales and construction industries his whole life. With a passion for straightforward and honest business practices, Sean puts the needs of his employees and the families they serve first and foremost. Sean lives in the Big Lake area with his four daughters who all enjoy family time, indoors and out.

"You will get all you want in life, if you help enough other people get what they want." – Zig Ziglar
Brad Swanson
He enjoys working with homeowners to complete their projects from beginning to end. Brad especially enjoys working with his clients to restore their homes after severe weather has left them in need of repairs. Brad and his family made their home in Big Lake and are actively involved in their church and community.

"The fear of the LORD is the beginning of knowledge, but fools despise wisdom and instruction" – Proverbs 1:7